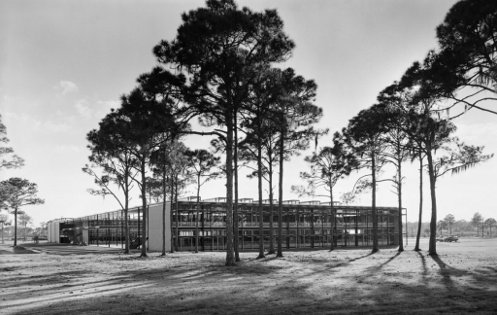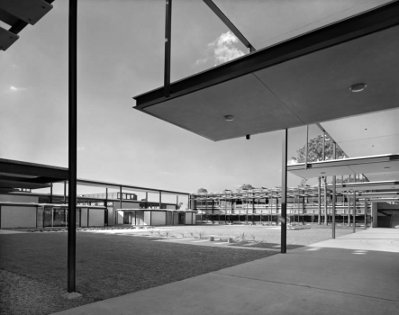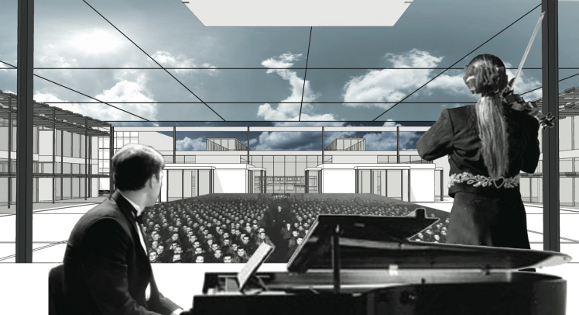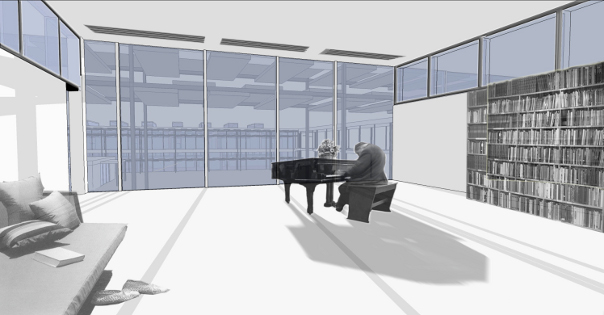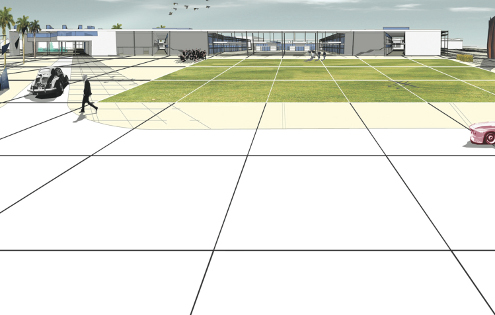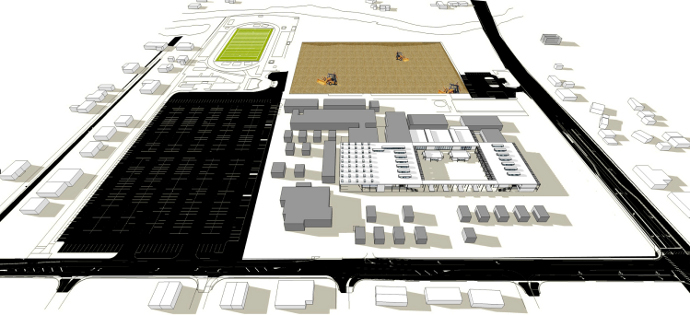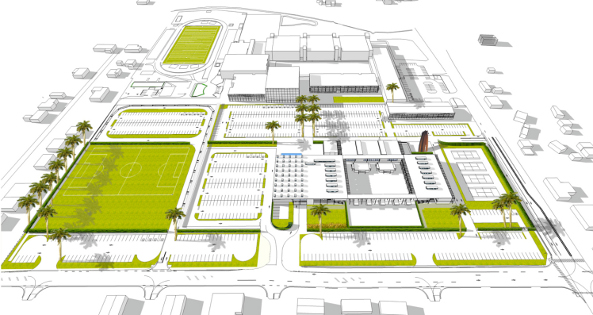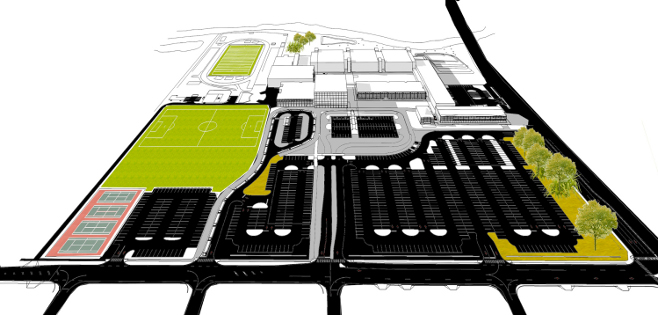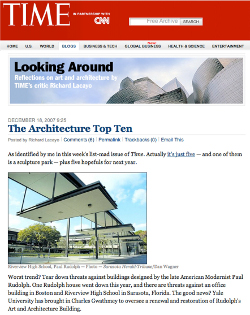 Images © Diane Lewis Architects
Riverview Music Quadrangle
Location: Sarasota FL
Project Type: Adaptive Reuse, Historic Modern
Size: 60,000 sf
Scope: Administrative Liaison, Process Facilitation

Following an international competition hosted by Sarasota Architectural Foundation to explore alternative uses for Paul Rudolph's critically significant Riverview High School, the foundation engaged Peter Brown Architects as a liaison to administratively connect the foundation's design team with the building's owner, the Sarasota County School Board.
The winning entry by Diane Lewis Architects, RMJM Hiller, and Beckelman+Capilino, proposed The Riverview Music Quadrangle: an international music conservatory for aspiring musicians to study with masters. As a site strategy, a lawn bordered by a landscaped hedge slips under the existing Rudolph building. The hedge organizes the campus, reestablishes a historic campus green, and creates clear functional zones for both the Quadrangle and the school. In doing so, a pedestrian-oriented campus is favored over an auto-oriented campus.
The project and process received international attention through "The New York Times," "Time," "Metropolis," "Architectural Record," CNN, The National Trust for Historic Preservation, World Monuments Fund, Knoll International's Main Street Modernism program and others. Despite its cultural significance, the building was ultimately razed to make way for an expanded student car park.