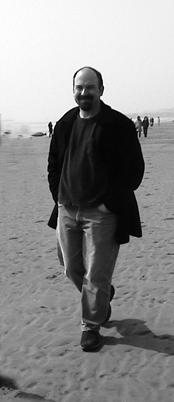 Peter frequently writes for journals and reference books utilized by architects and educators alike. He has been invited by educational, architectural, and industry organizations to speak on topics that connect education and design, including the Texas Commissioner of Education and the Chairman of the US House Committee on Education and the Workforce. Peter's insights have been shared in over 30 professional presentations.
Recent Topics
"The Art and Science of Healthy School Design"
"The Flexible Classroom"
"Bricks and Mortar in a Digital World: 5 Big Ideas Shaping School Planning and Design"
"How Design Affects Children's Learning"
"Strategies to Connect Facilities and Learning"
"Planning Strategies for Safer Schools"
"Designing Schools that Communicate: Harnessing the Power of the Brand"
"Sustainable Strategies for Schools: Hector Garcia Middle School"
"Sustainable Design in Practice"
"Designing Schools for Global Thinkers"
"Making a Great School: Classroom and School Design to Support Learning"
"Sustainable Solutions for a Global Society"
"Designing Schools from the Inside Out"
"Designing Prototypical Schools"
"Understanding Space Requirements for Today's Curriculum Changes"
"Creating a Charter School: A Dynamic Team Process"
"A New Generation of Schools: Planning Schools Designed to Learn"
Recent Conferences Presentations
2010 Southern Region Conference, Fort Worth
2010 CNU/NTX Dallas, Texas
2010 TASA/TASB Conference, Austin
2010 AEYC Opening Minds Conference, Chicago
2009 CEFPI International Conference, Washington DC
2009 AEYC Opening Minds Conference, Chicago
2008 CEFPI Northwest Region Conference, Anchorage
2008 CES Conference, Charlotte
2008 CEFPI International Conference, San Diego
2008 EduCon 2.0, Philadelphia
2008 AEYC Opening Minds Conference, Chicago
2007 NAEYC Annual Conference & Expo, Chicago
2007 Keynote: AIA Miami, University of Miami "Under the Sun" Conference, Miami
2007 5th National School Build Conference, Amsterdam
2007 USGBC North Texas Chapter, Dallas
2007 AEYC Opening Minds Conference, Chicago
2006 CES Conference, Chicago
2006 AAF School Design Institute, Washington DC
2006 ASCD Conference, Chicago
2006 CEFPI Southern Region Conference, Fort Worth
2006 CEFPI International Conference, San Antonio
2005 Beijing Institute of Architecture and Design, Beijing
2005 NSSEA Conference, San Antonio
2004 Harvard Executive Education Series, Boston
2003 TASA/TASB Conference, Dallas
2002 ASBO Conference, Phoenix
2002 CEFPI Hot Topics, Vancouver
2002 CEFPI Hot Topics, Columbus
2002 NEOCON, Chicago
2002 NSSEA, Dallas
2002 CEFPI North Carolina, Raleigh
2000 NSBA, Orlando